Montgomery Music offers lessons in piano, saxophone, Suzuki piano, Music Theory, Music History and Piano Pedagogy.
Lessons are available Monday to Friday from September to June with an optional summer session.
They are individual (private) lessons and take place at our home studio in West Sechelt. Students typically come once a week for 30-minute, 45-minute or 60-minute lessons.
We accept students from ages 3 to adult. Beginners are welcome.
Regular practice is expected in order for students to achieve their musical goals and to ensure progress. Students need to have their own instrument at home for practice. We can suggest affordable options for you and your family in terms of selecting the right instrument. Acoustic pianos are strongly recommended.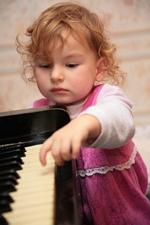 There are many performing opportunities throughout the year: studio recitals, Sunshine Coast Festival of the Performing Arts, Elves Club Telethon, BCRMTA recitals and Royal Conservatory of Music Exams.
We also help students prepare for school talent shows, college or university auditions and other special events.
For more information about lessons, come and meet us, ask questions and we would be happy to discuss your musical needs!